The Melancholy of Mechagirl (Paperback)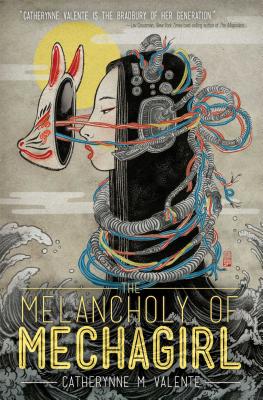 Staff Reviews
---
Catherynne Valente is a master at her craft. From the first word to the last The Melancholy of Mechagirl is a rich and textured experience. Valente never makes you wait for the hook, not a single story or poem in this book drags you along. I promise you will volunteer for the ride. Her Locus Award winning, Hugo nominated, short story Silently and Very Fast is included in this collection and that alone is reason enough to take it home. It is a near perfect example of science fiction at its very best. Every reason I've fallen in love with her writing is brilliantly on display in this collection of science fiction stories dedicated to Japan.
—
Heather's Staff Picks
Description
---
Science fiction and fantasy stories about Japan by the multiple-award winning author and New York Times best seller Catherynne M. Valente. A collection of some of Catherynne Valente's most admired stories, including the Hugo Award-nominated novella Silently and Very Fast and the Locus Award finalist "13 Ways of Looking at Space/Time," with a brand-new long story to anchor the collection.
About the Author
---
Catherynne M. Valente is a New York Times best-selling author of fantasy and science fiction novels, short stories, and poetry. She lives on a small island off the coast of Maine with her husband, two dogs, one enormous friendly cat and one less enormous, less friendly one, and six chickens. She has been nominated for or has won every major award in the science fiction/fantasy field, including the Hugo, World Fantasy, Locus James Tiptree Jr., Andrew Norton, and Mythopoeic awards.