The Spectacular Now (Compact Disc)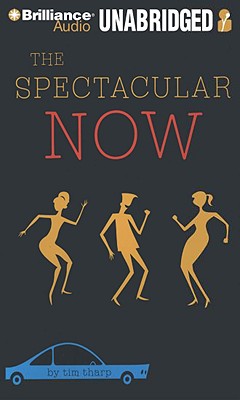 $29.99

Special Order - Subject to Availability
Staff Reviews
---
When it comes to the young adult world, there simply aren't enough books that have a strong male narrator. Sutter Keely is my saving grace. He's unapologetic about the way he lives, and his character is so strong that I quickly became engaged with his story. Taking place during his senior year, The Spectacular Now follows Sutter through his triumphs and pitfalls, and his developing relationship with the shy and quiet Aimee. He remains true to himself to the end, which is what made me love this coming of age story so much.
—
STAFF PICKS BY HEATHER H.
Description
---
So, my girlfriend, Cassidy, is threatening to kick me to the curb again, my best friend suddenly wants to put the brakes on our lives of fabulous fun, my mom and big sister are plotting a future in which I turn into an atomic vampire, and my dad, well, my dad is a big fat question mark that I'm not sure I want the answer to.
Some people would let a senior year like this get them down. Not me. I'm Sutter Keely, master of the party. But don't mistake a midnight philosopher like me for nothing more than a shallow party boy. Just ask Aimee, the new girl in my life. She saw the depth in the Sutterman from that first moment when she found me passed out on the front lawn. Okay, so she's a social disaster, but that's where I come in.
Yes, life is weird, but I embrace the weird. Let everyone else go marching off into their great shining futures if they want. Me, I've always been more than content to tip my whisky bottle and take a ride straight into the heart of the spectacular now.
"A smart, superbly written novel." - Publishers Weekly, starred