Anatomy & Bodybuilding: A Complete Visual Guide (Paperback)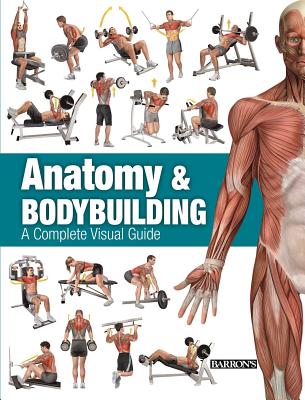 $18.99
Email or call for price.
Description
---
Understanding how muscles in action function is key to performing exercises correctly and getting a great workout. In Barron's Anatomy & Bodybuilding, highly detailed anatomical illustrations demonstrate exactly what happens in the body during exercise.
The muscles of the back, shoulder, abdomen, arms and legs are featured with special sections for glutes and abs. Health and fitness trainers, students of sports science, and those hoping to start or improve their own fitness regimen will find:
An examination of muscle function through exercise
Advice for performing exercises safely and efficiently
An atlas of the body's muscles and a guide to the planes of motion
With more than 150 full-color anatomical illustrations, a glossary of helpful terms, and more,
Anatomy & Bodybuilding
is an ideal manual for expanding one's understanding of muscle anatomy and improving the effectiveness of workouts.