Warm Bodies (Compact Disc)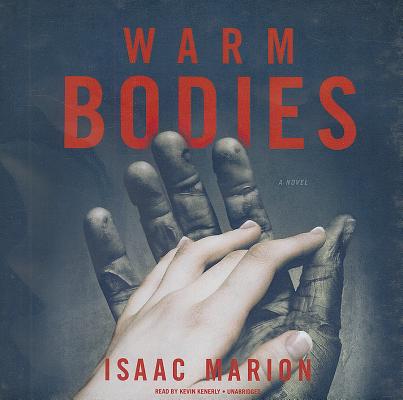 $69.00
Special Order - Subject to Availability
Staff Reviews
---
"R" is a zombie. He isn't like his fellow Dead. He may not have a heartbeat, he may eat brains, but R dreams too. When R meets the very much alive Julie, and decides to save her instead of eat her brain, things start to change. Something is happening to him, and every day he feels more…alive? This is the most unusual zombie book I've ever read. The writing is delicious and I just loved every bit of the story. You have to give Warm Bodies a try, even if you're not a big zombie-genre fan. I think most people, girls and boys alike, most ages, would get something out of it. Despite its humorous moments scattered throughout, in a way it's thought provoking and surprisingly deep; much more than I expected. I really look forward to more of this author's work. Isaac Marion definitely has a way with words, and I want more.
—
LEAH'S STAFF PICKS
Isaac Marion's debut novel sparkles with effervescent prose and compelling, heartrendingly human characters—whether they are alive or the undead. R, the undead protagonist, is a homage to classic Night of the Living Dead zombies with a twist—his pensive and brilliantly verbose inner life contradicts his shuffling, moaning personage. He remembers nothing of his own past, but experiences the addictive pleasures of live by snacking on the brains of the living. One of these brains belonged to Perry, the melancholy artiste boyfriend of one Julie—the very girl he finds himself starting to fall for. As R struggles with his feelings for Julie and whether they are real, or the shadows of the love he glimpsed in mouthfuls of Perry's brain, Warm Bodies asks: is life merely the daily motions of our cells, or a state of being fueled by love, hope, and the human connection? A must-read for zombie fans aching for something new, or anyone with a taste for brains and gore, action scenes begging for a film adaptation, and a little bit of transformative romance.
—
Jennie
Description
---
R is a young man with an existential crisis--he is a zombie. He has no memories, no identity, and no pulse, but he has dreams. His ability to connect with the outside world is limited to a few grunted syllables, but his inner life is deep, full of wonder and longing. After experiencing a teenage boy's memories while consuming his brain, R makes an unexpected choice that begins a tense, awkward, and strangely sweet relationship with the victim's human girlfriend, Julie.
Julie is a blast of color in the otherwise dreary and gray landscape that surrounds R. His choice to protect her will transform not only R but his fellow Dead and perhaps their whole lifeless world. Scary, funny, and surprisingly poignant, Warm Bodies explores what happens when the cold heart of a zombie is tempted by the warmth of human love.