The Castle at War in Medieval England and Wales (Hardcover)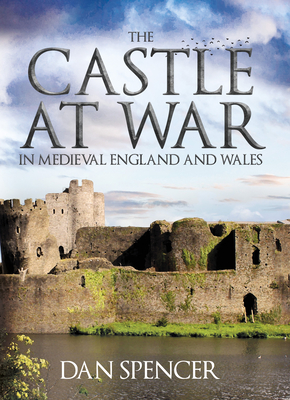 $29.95
Email or call for price.
Description
---
This ground-breaking book traces the story of castles at war in England and Wales from their introduction by the Normans in the eleventh century until the end of the reign of Henry VIII in the sixteenth century. The central role that these fortresses played in medieval warfare is explored by Dan Spencer, with his narrative covering the conflicts, civil wars and rebellions of the period. Notable rulers such as William the Conqueror, King John, Llywelyn ap Gruffudd and Edward I feature prominently as the builders and conquerors of castles. Dramatic events such as the epic sieges of Rochester in 1215 and Kenilworth in 1266 are covered, as well as details of castle building, garrisoning and provisioning. Changes in castle architecture, military technology and weaponry are traced, including the rise of gunpowder weapons. A wide range of chronicles, administrative sources, archaeological evidence and other historical research is used to bring the story of the castle at war to life.
About the Author
---
Dan Spencer is an expert in late medieval warfare, particularly on the subjects of gunpowder artillery and castles. He has experience of writing for both an academic and popular audience, which includes conveying cutting edge scholarly research in a format accessible to non-historians. He has written a number of articles in academic journals as well as co-authoring, The Agincourt Companion (Carlton Books Limited, 2015). He is the main contributor to the www.agincourt600.com website and co-designed the Future Learn open access online course – 'Agincourt 1415: Myth and Reality'. His knowledge of castles and warfare has also been enhanced by his experience of teaching the subject to undergraduate and international students at the University of Southampton.