The House of Godwin: The Rise and Fall of an Anglo-Saxon Dynasty (Hardcover)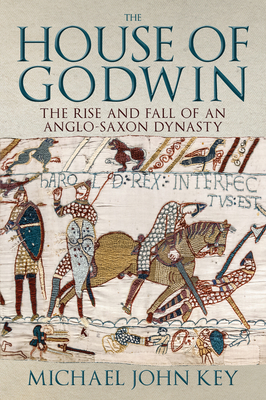 $29.95

Not Available In-Store - Usually Ships from Warehouse in 1-5 Days
Description
---
The most powerful dynasty behind the throne of Anglo-Saxon England, shedding new light on events such as the Battle of Hastings.

The Godwin dynasty dominated English politics for more than forty years. Earl Godwin established himself as Cnut's most senior advisor, and continued that role under Edward the Confessor, seeing his daughter Edith become queen and his two eldest sons Swegn and Harold given earldoms. After Godwin's death four of his sons held earldoms, and Harold was to emerge as Edward the Confessor's senior earl and eventually succeed as king of England.

This book considers all the key events throughout this period, including Godwin's emergence, his involvement in the succession dispute after Cnut's death, the rise to prominence of his eldest children, the family's exile and dramatic return, the quarrel between Harold and Tostig, and the Norse and Norman invasions. Specific chapters have been devoted to Harold's trip to Normandy and William of Normandy's claims to the English throne, re-assessments of the accepted Norman landing site and traditional site of the battle of Hastings, and the fate of the surviving members of the dynasty post-1066.

Over a period of nearly fifty years the house of Godwin had established itself as the most influential and powerful dynasty in Anglo-Saxon England. It took only months for it to fall.
About the Author
---
Michael John Key completed his History Higher Class Honours Degree after taking early retirement. He has since found time to follow his lifelong interest in history, particularly researching the Anglo-Saxon period. This book on the House of Godwin is his second work, following on from his work on Edward the Elder which was published in 2019. He was born in Lancashire but now lives in Hampshire.