The Water and the Wild (Paperback)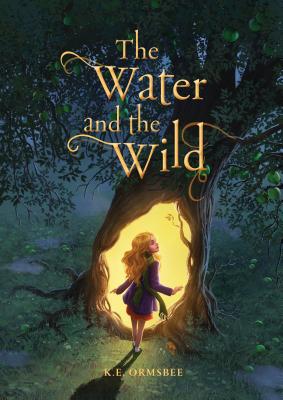 Staff Reviews
---
Every year on her birthday Lottie receives a letter granting her birthday wish from a magic apple tree in her front yard. So, when her best friend's illness takes a turn for the worse, Lottie asks for one thing, a cure to save his life. Instead of a letter though, Lottie receives two sprites who take her through the apple tree to their world. There she must weigh the importance of her friend's life against the lives of an entire world of sprites. A fun debut perfect for fans of The Chronicles of Narnia.
—
Brandi
Description
---
For as long as Lottie can remember, the only people who seem to care about her have been her best friend, Eliot, and the mysterious letter-writer who sends her birthday gifts. But now strange things and people are arriving on the island Lottie calls home, and Eliot's getting sicker, with a disease the doctors have given up trying to cure. Lottie doesn't know what she can possibly do until a door opens in the apple tree. Down through the roots is another world a world of treacherous, beautiful, impossible magic that just might lead to a cure for Eliot.
About the Author
---
K.E. Ormsbee lives in Lexington, Kentucky. She grew up with a secret garden in her backyard and a spaceship in her basement. This is her second book in the Water and the Wild series.