The Vogue Factor: The Inside Story of Fashion's Most Illustrious Magazine (Paperback)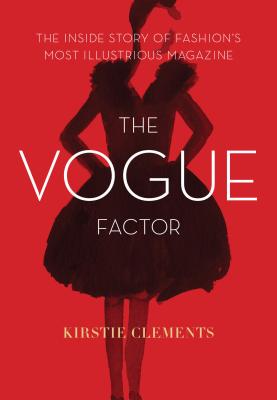 Staff Reviews
---
Kirstie Clements' memoir reads like a particularly gossip-y issue of Vogue, full of glossy, expensive people and dishy anecdotes. I've been a devoted reader of the famous magazine since I was a little girl (I pronounced it "Vahg" because it sounded more sophisticated,) and although much is known about the American version and Anna Wintour's exploits, the Australian counterpoint is less famous. Clements tells it all, from her rise up the ladder, to designer snafus and model hissy fits. I could not put this down!
—
Lauren's Staff Picks
Description
---
This addictive tell-all exposes the cutthroat culture of the world's most revered fashion masthead. Kirstie Clements started at the front desk answering phones for Vogue Australia. Years of determination and risk-taking landed her at editor in chief. This is the story of her rise to the top; of photo shoots in the jungles of Africa, clamoring for a spot at Fashion Week, celebrity interviews, betrayals, and the danger inherent in the relentless pursuit of beauty. At once a career success story and a raw expose on the international fashion world, The Vogue Factor glitters with personality and is an unputdownable read for the fashion-obsessed—and anyone who wants to know what really happens at Vogue.
About the Author
---
Kirstie Clements started at Vogue Australia in 1985 and was editor in chief from 1999 to 2012. She lives in Sydney, Australia.