The Book of Jezebel: An Illustrated Encyclopedia of Lady Things (Hardcover)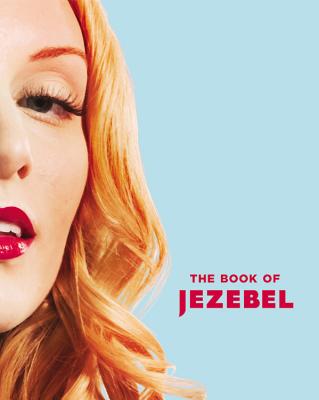 $27.00
Special Order - Subject to Availability
Staff Reviews
---
I love, love, love this book! I've been reading Jezebel.com daily since its inception and the book (which has fantastic pictures and illustrations) is even better than the website: smart, funny and no arguments between readers in the comment section! This is the kind of coffee table book I actually display on the coffee table and give as gifts. Christmas is just around the corner and this the perfect gift for all your favorite women–and enlightened men!
—
Lauren's Staff Picks
Description
---
From Jezebel.com, the popular website for women, comes a must-read encyclopedic guide to pop culture, feminism, fashion, sex, and much more.

Within months of Jezebel's May 2007 appearance on the new media scene, fans of the blog began referring to themselves as "Jezzies" in comment threads and organizing reader meet-ups in cities all over the world. By 2008, the devotion of the self-appointed Jezzies reached such a fever pitch that the New York Times ran a feature story about them and parody blogs and copycat websites began popping up right and left.

With contributions from the writers and creatives who give the site its distinctive tone and broad influence, THE BOOK OF JEZEBEL is an encyclopedia of everything important to the modern woman. Running the gamut from Abzug, Bella and Baby-sitters Club, The to Xena, Yogurt, and Zits, and filled with entertaining sidebars and arresting images, this is a must-read for the modern woman.
About the Author
---
Anna Holmes is an award-winning NYC-based editor, writer and the creator of Jezebel.com. She has contributed to numerous publications including the Washington Post, Glamour, Entertainment Weekly, Salon, the New Yorker online, and the New York Times, where she is currently a columnist for the Sunday Book Review. Her first book, Hell Hath No Fury: Women's Letters From the End of the Affair, was published in 2002 and she has appeared on such media outlets as NPR's "All Things Considered" and "The Takeaway," NBC's "The Today Show" and CNN's "Reliable Sources." Her Twitter feed (@AnnaHolmes) was named one of the 140 Best Twitter Feeds of 2013 by Time Magazine.