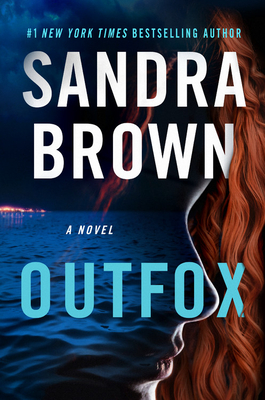 $28.00

Special Order - Subject to Availability
Description
---
From the #1 NYT bestselling author: After a thirty-year search for a serial killer, FBI agent Drex Easton becomes a suspect's next-door neighbor -- but can he navigate a shocking series of twists and turns to track down the truth?
FBI agent Drex Easton is relentlessly driven by a single goal: to outmaneuver the conman once known as Weston Graham. Over the past thirty years, Weston has assumed many names and countless disguises, enabling him to lure eight wealthy women out of their fortunes before they disappeared without a trace, their families left without answers and the authorities without clues. The only common trait among the victims: a new man in their life who also vanished, leaving behind no evidence of his existence . . . except for one signature custom.
Drex is convinced that these women have been murdered, and that the man he knows as Weston Graham is the sociopath responsible. But each time Drex gets close to catching him, Weston trades one persona for another and disappears again. Now, for the first time in their long game of cat and mouse, Drex has a suspect in sight.
Attractive and charming, Jasper Ford is recently married to a successful businesswoman many years his junior, Talia Shafer. Drex insinuates himself into their lives, posing as a new neighbor and setting up surveillance on their house. The closer he gets to the couple, the more convinced he becomes that Jasper is the clever, merciless predator he's sought--and that his own attraction to Talia threatens to compromise his purpose and integrity.
This is Drex's one chance to outfox his cunning nemesis before he murders again and eludes justice forever. But first he must determine if the desirable Talia is a heartless accomplice . . . or the next victim.
About the Author
---
Sandra Brown is the author of seventy-two New York Times bestsellers. There are over eighty million copies of her books in print worldwide, and her work has been translated into thirty-four languages. She lives in Texas. For more information you can visit www.SandraBrown.net.
Praise For…
---
"Sandra Brown is a publishing icon, and Outfox may be her best book ever . . . [a] fast-moving story that will please her millions of fans."—New York Journal of Books

"Sandra Brown is a master
when it comes to rogue characters, increasing the level of tension to cause the
pace of the narrative to move faster and faster . . . This time she not only
nails a story that has several surprises, but also maintains the quality that
everyone expects in her novels."—Associated Press

"An engrossing thriller . . . Well-defined characters complement the twisty plot, which ends with a gratifying final revelation. Brown once again shows why she remains at the top of the suspense field."—Publishers Weekly

"Sandra Brown continues her string of remarkable hardcore thrillers with the canny and clever Outfox . . . Sultry, scintillating storytelling of the highest order that never lets up or lets us down."—BookTrib.com

"Outfox is packed with suspense and love. It is an extraordinarily satisfying and entertaining novel."—The Washington Book Review

"Will keep readers riveted as they try to figure out the clues in this pulse-pounding psychological thriller . . . Fans of Sandra Brown's work will be captured by the book's signature romance, her surprising clever twists, and the well-crafted ending."—Bookreporter.com

"An excellent crime novel."—Mississauga.com

PRAISE FOR SANDRA BROWN

"A masterful
storyteller."—USA Today

"One of the best thriller writers around, period."—Providence Journal

"A novelist who can't write them fast enough."—San Antonio Express-News

"Brown deserves her own genre."—Dallas Morning News