The Petting Zoos (Paperback)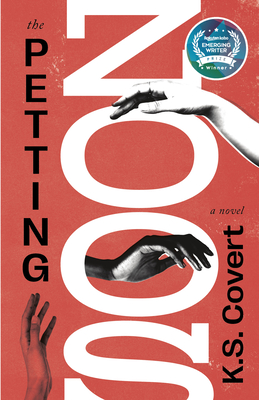 Description
---
In a virus-fearing world, skin hunger can drive you crazy -- and human petting zoos can return you to yourself.

Ten years after the deadly virus nicknamed Henny Penny, the world has largely recovered -- there's an interim government as well as law and order, and life is returning to normal for the greatly reduced population. But despite effective vaccines, the law still requires people to wear protective masks and gloves at all times in public, and many still fear a resurgence of the virus. On top of this, people who haven't been touched in years are going crazy from skin hunger.

Lily has lived in fearful isolation for ten years, afraid to rejoin the world. But a return-to-work order and an invitation to go to a petting zoo -- a highly illegal club where people go to touch and be touched -- start to bring her back to life.

A post-apocalyptic sex adventure and a woman's journey of self-discovery, The Petting Zoos is an erotic love story for an age of extreme caution, in which the value of safety itself is questioned.
About the Author
---
K.S. Covert examined her talents and realized she had two options for a career: writer or rock singer. Writing seemed more stable, and a career in journalism ensued. But always the idea of living to write, instead of just writing to live, beckoned. The Petting Zoos is her first novel. She lives in Ottawa.