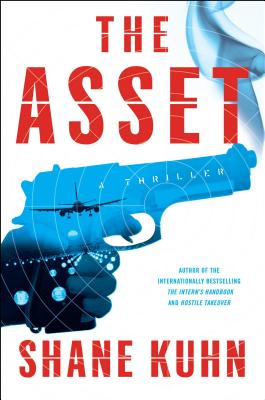 Description
---
In the exciting new thriller from the author of the internationally bestselling Intern's Handbook, a private airport security contractor becomes a counterterrorism operative and must stop an attack that will destabilize the US and cause global chaos.

Kennedy—a private airport security contractor—knows more about airports than the head of the TSA, and he feels more comfortable in his British Airways Club World flatbed seat than in his own home. Haunted by the memory of his sister's death on 9/11, Kennedy takes his job and the protection of the American people very seriously. So when he's kidnapped and recruited into a CIA ghost operation known as Red Carpet, he jumps at the opportunity to become a civilian asset working with a team of some of the CIA's best counterterrorism analysts and spec ops soldiers as they race against the clock to stop the greatest terrorist threat the United States will ever face.

Shane Kuhn's bold, darkly comic voice has earned him rave reviews for his previous series, starting with the Intern's Handbook, which was called, "a serious guilty pleasure" by The Seattle Times and, "explosively violent and psychologically wily the way a good thriller should be" by the New York Post. Shane brings that same intense voice and gripping storytelling to The Asset—an edge-of-your seat read you won't be able to put down.
About the Author
---
Shane Kuhn is a writer, director, and producer with twenty years of experience working in feature films, documentaries, and advertising. He is a cofounder and executive board member of the Slamdance Film Festival, and a member of the Writer's Guild of America. He lives in Colorado and works as Vice President of Creative Services for a San Francisco-based media and special events company. He is the author of The Asset, The Intern's Handbook, bought for film by Sony Pictures, and Hostile Takeover, the second book in his John Lago intern-assassin thriller series.
Praise For…
---
"With witty but tender dialogue...the ultimate twist makes readers' jaws drop."—Kirkus Reviews

"Shane Kuhn's The Asset is a savage, fun and action-packed thriller that blasts the reader around the world, never letting up its blistering pace. The plot sizzles and the twists come at you a mile a minute."—Drew Chapman, author of The Ascendant and King of Fear

"This thriller just plain works."—Booklist

"Prepare to be scared and out-of-your-mind curious."—Parade.com

"All of the testosterone-bloated wisdom of Tucker Max mixed with the satire of American Psycho."—Entertainment Weekly

"Far grittier than a Bond film and infused with the mind-bending, identity-shifting elements of, say, "Mission: Impossible,'' "Hostile Takeover'' is fun, smart and jam-packed with serious splatter and gore. Lago's canny shenanigans will keep you riveted, from its taut opening pages to its explosive, cinematic ending."—Boston Globe

"This exhilarating standalone…boasts a clever terrorist plot and an appealing everyman protagonist."—Publishers Weekly (starred review)

"The Asset poses the compelling question of how far one will go in the service of one's country, especially in times of national emergency, heavy secrecy and plausible deniability. . . . [a] timely, edge-of-the-seat thriller." —Bookpage

"A fast-paced narrative with some incredibly clever twists and turns, a crew of nicely developed characters. . . the result is a real page-turner that you won't want to put down."—Staten Island Advance

"Readers should expect to not only be entertained, but also find a deeper meaning in the pages."—Wyoming Tribune Eagle

"Terrific."—Fort Worth Star-Telegram