You Will Know Me Lib/E (Compact Disc)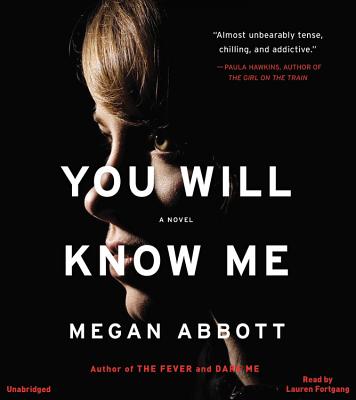 $75.99
Special Order - Subject to Availability
Staff Reviews
---
Forgive my hyperbole, but Megan Abbott is my QUEEN. Every book I read by her ends up being my favorite book of the year, and You Will Know Me is no exception! From page one, I was sucked into the dark, twisted, insidious story about a family devoted to their daughter, an extraordinary gymnast - who knew Olympic hopefuls could be so sinister? I found myself both repelled by and relating to the characters, constantly pausing to mull over what I'd read and to postpone the ending that much longer. This is a book with teeth!
—
Lauren
Isn't the end of an Olympic summer just the BEST time to read a new murder mystery involving the family of an elite 16 year-old gymnast? There has to be a lot of obsessiveness, and probably a fair amount of resentment in the dynamics of any family deeply involved in this very demanding sport. This particular family seems healthy enough at first, and we almost don't notice the inflection point in the story when things first stop fitting together. They steadily make less and less sense until the very end....
—
Georgeann
Description
---
The audacious new novel from bestselling author Megan Abbott, one of the best living mystery writers (Grantland).
Katie and Eric Knox have dedicated their lives to their fifteen-year-old daughter Devon, a gymnastics prodigy and Olympic hopeful. But when a violent death rocks their close-knit gymnastics community just weeks before an all-important competition, everything the Knoxes have worked so hard for feels suddenly at risk. As rumors swirl among the other parents, revealing hidden plots and allegiances, Katie tries frantically to hold her family together while also finding herself drawn, irresistibly, to the crime itself, and the dark corners it threatens to illuminate. From a writer with exceptional gifts for making nerves jangle and skin crawl, (Janet Maslin) You Will Know Me is a breathless rollercoaster of a novel about the desperate limits of desire, jealousy, and ambition.