The Smell of Risk: Environmental Disparities and Olfactory Aesthetics (Paperback)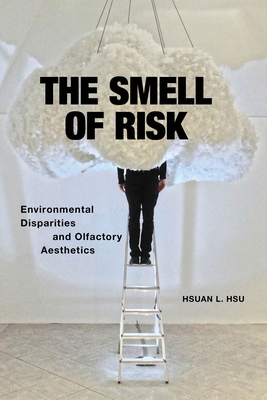 $30.00

Not Available In-Store - Usually Ships from Warehouse in 1-5 Days
Description
---
A timely exploration of how odor seeps into structural inequality
Our sense of smell is a uniquely visceral-and personal-form of experience. As Hsuan L. Hsu points out, smell has long been spurned by Western aesthetics as a lesser sense for its qualities of subjectivity, volatility, and materiality. But it is these very qualities that make olfaction a vital tool for sensing and staging environmental risk and inequality. Unlike the other senses, smell extends across space and reaches into our bodies. Hsu traces how writers, artists, and activists have deployed these embodied, biochemical qualities of smell in their efforts to critique and reshape modernity's olfactory disparities.
The Smell of Risk
outlines the many ways that our differentiated atmospheres unevenly distribute environmental risk. Reading everything from nineteenth-century detective fiction and naturalist novels to contemporary performance art and memoir, Hsu takes up modernity's differentiated atmospheres as a subject worth sniffing out. From the industrial revolution to current-day environmental crises, Hsu uses ecocriticism, geography, and critical race studies to, for example, explore Latinx communities exposed to freeway exhaust and pesticides, Asian diasporic artists' response to racialized discourse about Asiatic odors, and the devastation settler colonialism has reaped on Indigenous smellscapes. In each instance, Hsu demonstrates the violence that air maintenance, control, and conditioning enacts on the poor and the marginalized. From nineteenth-century miasma theory theory to the synthetic chemicals that pervade twenty-first century air, Hsu takes smell at face value to offer an evocative retelling of urbanization, public health, and environmental violence.
About the Author
---
Hsuan L. Hsu is Professor of English at the University of California Davis and the author of Geography and the Production of Space in Nineteenth-Century American Literature and Sitting in Darkness: Mark Twain's Asia and Comparative Racialization.