Every Contact Leaves a Trace (Compact Disc)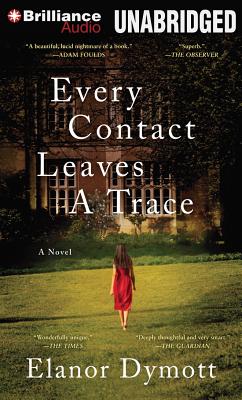 $19.99

Special Order - Subject to Availability
Description
---
"This is more than a murder mystery. It's an examination of the subjectivity of accounts of truth. It's a desperately moving love story about a lonely man who finds salvation in another only to have the idyll destroyed. Finally, it's a tale of revenge, served cold and deadly." --The Independent
Elanor Dymott's gorgeous debut tells the story of Alex, a solitary lawyer who has finally found love in the form of his beautiful wife, Rachel. When Rachel is brutally murdered one midsummer night on the grounds of their alma mater, Worcester College, Oxford, Alex's life as he knows it vanishes.
He returns to Oxford that winter, and, through the shroud of his shock and grief, tries to piece together the mystery surrounding his wife's death. Playing host to Alex's winter visit is Harry, Rachel's former tutor and trusted mentor, who turns out to have been involved in almost every significant development of their relationship. Alex also turns to Evie, Rachel's self-centered and difficult godmother, whose jealousy of her charge has waxed and waned over the years. And then there are her university friends, Anthony and Cissy, who shared with Rachel her taste for literature and for the illicit.
As he delves further into the mystery surrounding her death, Alex discovers in Rachel's wake a tangled web of sex and jealousy, of would-be lovers and spiteful friends, of the poetry of Robert Browning, and of blackmail. Brilliantly written and suffused with eroticism, mystery, and a hint of menace, Every Contact Leaves A Trace introduces a stunning new voice in contemporary fiction.