We Are the Goldens (MP3 CD)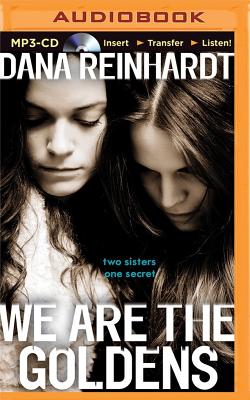 $14.99

Special Order - Subject to Availability
Description
---
Nell worships her older sister, Layla. They're one unit, intertwined: Nellayla. As Nell and her best friend, Felix, start their freshman year in high school, on Layla's turf, there's so much Nell looks forward to: Joining Layla on the varsity soccer team. Parties. Boys. Adventures.
But the year takes a very different turn.
Layla is changing, withdrawing. She's hiding something, and when Nell discovers what it is, and the consequences it might have, she struggles. She wants to support Layla, to be her confidante, to be the good sister she's always been. But with so much at stake, what secrets should she keep? What lies should she tell?
Award-winning young adult author Dana Reinhardt explores questions of loyalty, love, and betrayal in this provocative and intimate novel.