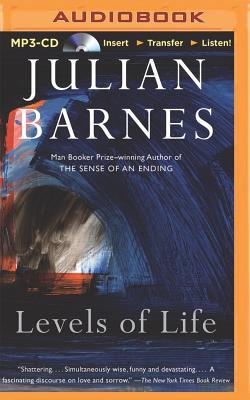 $14.99

Special Order - Subject to Availability
Staff Reviews
---
The first part of this memoir is curious--a history of sorts mixed with imaginary scenes involving a pioneer balloonist and the legendary French actress Sarah Bernhardt. It felt like the script for a docu-drama on the History Channel--which I probably would have abandoned if the writing wasn't so exceptional. Then in a moment, it became something thoroughly engaging--engrossing, something altogether different--in the present and real, yet connected intricately to the earlier story. The reader has been set up, caught with his defenses down and swept away by a tsunami of feelings. That's all I'm saying.
—
Bob's Staff Picks
Description
---
"You put together two things that have not been put together before. And the world is changed...."
Julian Barnes's Levels of Life is about ballooning, photography, love and grief; about putting two things, and two people, together, and about tearing them apart.
One of the judges who awarded him the 2011 Man Booker Prize described him as "an unparalleled magus of the heart." This book confirms that opinion.