The A to Z of You and Me (Paperback)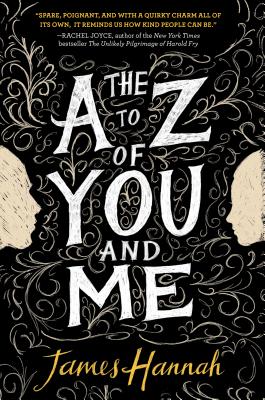 $15.99
Special Order - Subject to Availability
Staff Reviews
---
"I know exactly what you'd be saying to me now. You'd be telling me that I have to try. To try to try." This was all it took to convince me to read this book. I am so glad I took the time to peek inside or I might have missed this absolute gem. I loved the writing in this book. James Hannah understands how to write with impact; how a few well-placed words can stop a reader dead. I loved that this story didn't lay everything on the line right away. I liked that the reader learned things about the main character, Ivo, only as he was able to divulge them. When the end finally came I wasn't ready for it. I knew what was coming, and yet I wasn't prepared to read it. Absolutely beautiful book.
—
Kaitlyn
Description
---
"Beautifully constructed and hugely moving. Deserves to be a smash hit."--Lissa Evans, author of Crooked Heart
The A to Z game. For Ivo, it's a way to pass the time, a way to avoid the pain, and a way to think about what really got him here.
His hospice nurse suggested it. Think of a body part for each letter, and think of memories connected to each one. And so begins the revealing of his misspent life: the terrible teenage choices, friendships made and cracked, love he'll never get back. He remembers the girl who tried to help him, the friend who wouldn't let her, and the sickness that chases him even now. Refreshing and thought-provoking, The A to Z of You and Me shows the raw unraveling of a life lived loud and hard.
All our choices have consequences. But what happens after?
"Compassionate."--The Independent
"Wonderfully quirky and contemporary."--The Guardian
"Devastating."--Sunday Times