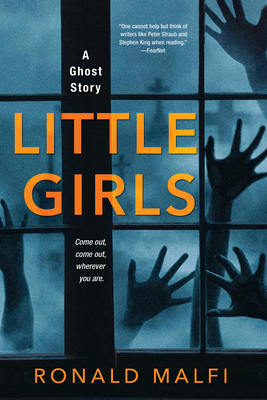 $9.99

Not Available In-Store - Usually Ships from Warehouse in 1-5 Days
Description
---
From Bram Stoker Award nominee Ronald Malfi comes a chilling novel of childhood revisited, memories resurrected, and fears reborn...

After years away, Laurie returns to the home where she was raised by a cold, distant father who recently exorcised his demons. But no amount of cleaning can wipe away the troubled past. She feels it lurking in the broken moldings, sees it staring from an empty picture frame, hears it laughing in the moldy greenhouse deep in the woods...

At first, Laurie thinks she's imagining things. But when she meets her daughter's new playmate, she notices her uncanny resemblance to another little girl who used to live next door. Who died next door. With each passing day, Laurie's uneasiness grows stronger, her thoughts more disturbing. Like her father, is she slowly losing her mind? Or is something truly unspeakable happening?
About the Author
---
Ronald Malfi is an award winning author of several horror novels, mysteries, and thrillers. In 2009, his crime drama, Shamrock Alley, won a Silver IPPY Award. In 2011, his ghost story/mystery novel, Floating Staircase, was nominated by the Horror Writers Association for best novel and won a Gold IPPY Award for best horror novel. Most recognized for his haunting, literary style and memorable characters, Malfi's dark fiction has gained a following of readers of all genres. He was born in Brooklyn, New York, and eventually relocated to the Chesapeake Bay area, where he currently resides with his wife and daughter.