Dear Mr. M (Compact Disc)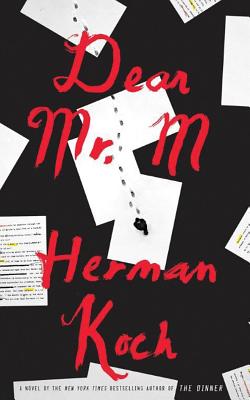 $29.99
Email or call for price.
Description
---
The tour-de-force, hair-raising new novel from Herman Koch, New York Times bestselling author of The Dinner and Summer House with Swimming Pool.
Once a celebrated writer, M's greatest success came with a suspense novel based on a real-life, unsolved disappearance. It told the story of a history teacher who went missing one winter after his brief affair with a stunning pupil. Upon publication, M.'s novel was a bestseller, one that marked his international breakthrough.
That was years ago, and now M.'s career is almost over as he fades increasingly into obscurity. But not when it comes to his bizarre, seemingly timid neighbor who keeps a close eye on him. Why?
From various perspectives, Herman Koch tells the dark tale of a writer in decline, a teenage couple in love, a missing teacher, and a single book that entwines all of their fates. Thanks to M's novel, supposedly a work of fiction, everyone seems to be linked forever, until something unexpected spins the "story" off its rails.
With racing tension, sardonic wit, and a world-renowned sharp eye for human failings, Herman Koch once again spares nothing and no one in his gripping new novel, a barbed tour de force suspending readers in the mysterious literary gray space between fact and fiction.