Along the Integral Margin: Uneven Development in a Myanmar Squatter Settlement (Hardcover)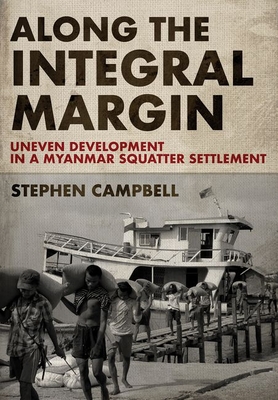 Description
---
In recent years anthropologists have focused on informal, unfree, and other nonnormative labor arrangements and labeled them as noncapitalist. In Along the Integral Margin, Stephen Campbell pushes back against this idea and shows that these labor arrangements are, in fact, important aspects of capitalist development and that the erroneous noncapitalist label contributes to obscuring current capitalist relations.
Through powerful, intimate ethnographic narratives of the lives and struggles of residents of a squatter settlement in Myanmar, Campbell challenges narrow conceptions of capitalism and asserts that nonnormative labor is not marginal but rather centrally important to Myanmar's economic development. Campbell's narrative approach brings individuals who are often marginalized in accounts of contemporary Myanmar to the forefront and raises questions about the diversity of work in capitalism.
About the Author
---
Stephen Campbell is Assistant Professor in the School of Social Sciences at Nanyang Technological University, Singapore, and a research fellow with the Frontlines of Value project, in the Department of Social Anthropology at the University of Bergen.