Visual Methodologies: An Introduction to Researching with Visual Materials (Paperback)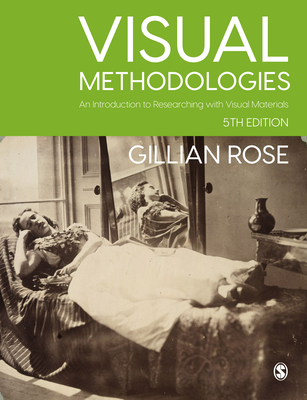 Description
---
Have you found some exciting images that you want to explore but don't know how to start your research or what methods to choose? Do you have a question about an aspect of visual culture that you want to answer?
Whatever level of experience you have, this classic text will provide you with the key skills you need to complete a visual methods research project, understand the rationale behind each step, and engage with the contexts and power relations that shape our interpretation of visual images.
With a clear step-by-step approach that is easy to dip in and out of, the book features:
-Key examples in every methods chapter to demonstrate how the methods work in practice and with different visual materials
-'Focus' and 'Discussion' features that help you practice your skills at specific parts of the methods and understand some of the method's complexities
-Guidance on researching using digital visual media, such as Instagram and TikTok, integrated throughout the book
This bestselling critical guide is the perfect companion to visual methods projects for undergraduates, graduates, researchers and academics across the social sciences and humanities.