Back Pain: 2 Manuscripts - Back Pain, Sciatica (Paperback)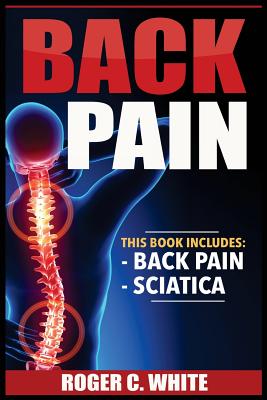 $15.99

Not Available In-Store - Usually Ships from Warehouse in 1-5 Days
Description
---
Do you have extreme sciatica? Do you feel as though you can't move without sharp pain? Do you need a break from unending discomfort? Do you feel stagnant, lacking a plan, and ready for a change? Are you terrified of ending up old having wasted years of your life with sciatica? If you keep doing what you've always done, your problem will only get worse. Is this working for you? Back Pain: 2 Manuscripts - Back Pain, Sciatica is a unique book that takes a deeper look at sciatica / back pain and teaches you every step, including an action plan for destroying sciatica before it gets worse. This is a book of action and doesn't just tell you to try harder. True change is possible and it starts today with small steps. These two manuscripts are full of real-life examples for back pain sufferers, proven techniques of that have worked for thousands of people just like you. These methods are backed up countless research studies, all which will arm you with a mindset primed for success and powerful, concrete back pain relief techniques. You'll walk away knowing exactly what to do to help yourself, this isn't a book of endless analyses that help no one. Are you ready for easy-to-implement small changes and practical takeaways for immediate action? What happens if you ignore your sciatica? - Learn what causes your sciatica?
- Why should you care about your sciatica?
- What levels of relief you ought to shoot for?
- The consequences of ignoring your sciatica How will you learn to be free from back pain? - Identify the source of your stress
- What you can do today to kiss your pain goodbye
- Tricks for handling acute back pain
- How to develop habits that will improve your back strength What happens when you don't let life pass you by? - Never wonder "what if" you could be free of your sciatica
- Wake up every day with high energy and desire
- Inspire yourself and others to create the life they want with less back pain.
- Feel comfortable with your body again. Find out how to let go of your back pain and take flight towards a pain-free world, period. Shed your pain and learn how to take control of your body right now Try Back Pain: 2 Manuscripts - Back Pain, Sciatica today by clicking the BUY NOW button at the top right of this page P.S. You'll be able to notice a difference within 24 hours.