The Tyranny of Experts: Economists, Dictators, and the Forgotten Rights of the Poor (Paperback)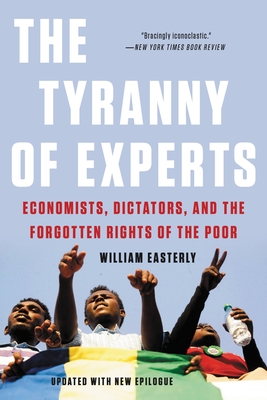 $18.99

Not Available In-Store - Usually Ships from Warehouse in 1-5 Days
Description
---
In this "bracingly iconoclastic" book (New York Times Book Review), a renowned economics scholar breaks down the fight to end global poverty and the rights that poor individuals have had taken away for generations.

In The Tyranny of Experts, renowned economist William Easterly examines our failing efforts to fight global poverty, and argues that the "expert approved" top-down approach to development has not only made little lasting progress, but has proven a convenient rationale for decades of human rights violations perpetrated by colonialists, postcolonial dictators, and US and UK foreign policymakers seeking autocratic allies. Demonstrating how our traditional antipoverty tactics have both trampled the freedom of the world's poor and suppressed a vital debate about alternative approaches to solving poverty, Easterly presents a devastating critique of the blighted record of authoritarian development. In this masterful work, Easterly reveals the fundamental errors inherent in our traditional approach and offers new principles for Western agencies and developing countries alike: principles that, because they are predicated on respect for the rights of poor people, have the power to end global poverty once and for all.
About the Author
---
William Easterly is Professor of Economics at New York University and Co-director of the NYU Development Research Institute. He is the author of several books on global politics and economics, including The White Man's Burden: Why the West's Efforts to Aid the Rest Have Done So Much Ill and So Little Good (winner of the FA Hayek Award). His writing has appeared in the New York Times, Wall Street Journal, Financial Times, New York Review of Books, and Washington Post. Foreign Policy magazine named him among the Top 100 Global Public Intellectuals. He lives in New York.