Who You Think I Am (MP3 CD)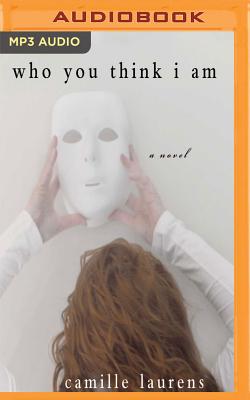 $9.99
Special Order - Subject to Availability
Staff Reviews
---
This book is not just one thing. It's part scathing feminist diatribe, part tormented confession, part Catfish-style mystery, and it adds up to an incredibly gripping book. Reading it was like falling down the rabbit hole. I picked it up on a whim, expecting a quick read--I wasn't prepared for how close it would keep me! WHO YOU THINK I AM is a novel for people who don't go through life easily, who chafe at the things they can't change and rage against the dying of the light, but who occasionally welcome the distraction of a good book.  
—
Lauren
Description
---
In a vertiginous play of mirrors between fantasy and virtual reality, Camille Laurens relates the dangerous liaisons of a woman who refuses to give up on desire. This is the story of Claire Millecam, a 48 year-old teacher and divorcee, who creates a fake social media profile to try to keep tabs on Jo, her occasional, elusive, and inconstant lover. Under the false identity of Claire Antunes, a young and beautiful 24 year-old, she starts a correspondence with Chris - pseudonym KissChris - which soon turns into an Internet love affair.
Who You Think I Am is a true novel of our times that brilliantly exposes the disconnect between desire and fantasy. Social media allows us to put ourselves on display, to indulge in secrets, but above all it allows us to lie, to recreate a life, to become our own fiction - a mixture of sentimental naivety and manipulative perversity which echoes the libertine novels of the 18th century.