The Girl in Between (MP3 CD)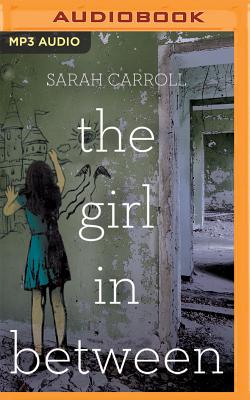 $14.99

Special Order - Subject to Availability
Description
---
"A deeply moving story of family, homelessness, and the ghosts that won't let us go. Haunting and unforgettable."--Megan Shepherd, New York Times bestselling author of The Secret Horses of Briar Hill
Told in the naive voice of a homeless girl sheltered by her mother from the world, this is a moving debut perfect for fans of David Almond, A Monster Calls, and Room.
I'm invisible. Ma says I'm supposed to be so the Authorities don't get me. She goes out into the streets almost every day but I'm not allowed. I've got to stay inside the mill so they don't see me.
In an old, abandoned mill, a girl and her ma take shelter from their memories of life on the streets, and watch the busy world go by. The girl calls it the Castle because it's the biggest place they've ever stayed, a home of her own like no other. The windows are boarded up and the floorboards are falling in, but for her neither of those things matter.
Then developers show up, and it's clear that their lives are about to change forever. Desperate to save their refuge from the Authorities and her mother from her own personal demons, the girl seeks out the ghosts of the mill. And with only Caretaker--the old man who's slept outside the mill for decades--around to answer her questions, she begins to wonder what kind of ghosts are haunting both the mill and her mother.
The Girl in Between is a compelling, witty, and at times heartbreaking novel that explores themes of loneliness and grief with effortless warmth and an unforgettable voice that will stick with you long after you've finished.