Breaking Opioid Addiction with TOUGH LOVE (Paperback)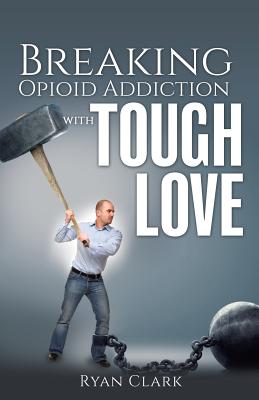 $10.99

Not Available In-Store - Usually Ships from Warehouse in 1-5 Days
Description
---
ABOUT THE BOOK ...
The main difference between Tough Love and many of the other rehabilitation programs is that Tough Love takes the primary responsibility for getting off the opioids away from the addict. Most users who have reached the state of addiction are controlled by the opioids. Their physical and mental dependence causes them to make irrational and self-destructive decisions. The key individuals who will take charge in the Tough Love program are the Tough Love Partner(s) and the health care provider.
ABOUT THE AUTHOR ...
The author was an opioid addict for several years. He was taking twelve oxycodone pills a day when he finally started the Tough Love program. He went into the Tough Love program because he was unable to free himself from his habitual use of opioids. The Tough Love program completely freed him from the drugs. He has been clean and sober for over five years. He has never readdicted himself to the narcotics, nor has he felt a desire to return to the hopeless state they often produce. The author would like to encourage the users to "just hang in there." If the Tough Love plan is followed, there should be no physical withdrawal symptoms. It could take months to be set free from the opioids controlling them, but it can, and will be done, if they stick to the process. For the Tough Love Partner(s), it may seem like their loved one is struggling terribly from their addiction. And yes, they are. It will take the Tough Love Partner(s) constant care and consistent Tough Love to lead them out of the darkness.
FOR THE ADDICT'S SAFETY ...
Go to your local pharmacist and purchase some NARCAN(R) (naloxone HCl) Nasal Spray. NARCAN(R) Nasal Spray is the first and only FDA-approved nasal form of naloxone for the emergency treatment of a known or suspected opioid overdose. NARCAN(R) does not affect people who are not taking opioid medicines. NARCAN(R) Nasal Spray is available from your pharmacist without a prescription. It is also covered by most major insurance plans.