Conversations with God, Books 2 & 3: An Uncommon Dialogue (Paperback)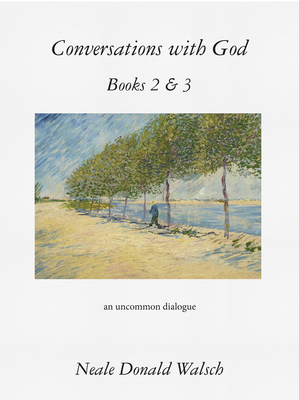 $28.95
Email or call for price.
Description
---
Neale Donald Walsch didn't claim to be special or spiritually gifted. He was just a frustrated man who sat down one day with pen in his hand and some tough questions in his heart. As he wrote his questions to God, he realized that God was answering them--directly--through Walsch's pen. And the result was a series of witty, provocative, and profound books that have changed the lives of readers around the world. Here in one handsome volume are the second two books in the Conversations with God series.
In Conversations with God 2, Neale Donald Walsch and God continue their discussion and move on to larger topics than the personal issues addressed in Conversations with God 1. The pair discusses time, space, politics, and even kinky sex. It is an honest look at some of the broad issues important to all of us on the planet.
In Conversations with God 3, final book of the original three-book series, "universal truths of the highest order, and the challenges and opportunities of the soul." In this volume, the dialogue expands to include more about the nature of God, about love and fear, about who we are and who we may become. Here is also a profound dialogue about the culture, philosophy, and spirituality of highly evolved beings (some of whom we presently call "aliens" or "ETs") in other realms of the universe and how they have learned to view life, love and the pursuit of happiness.
About the Author
---
Neale Donald Walsch is a writer of internationally bestselling books on spirituality and personal development. His books have sold more than 7.5 million copies worldwide and have been translated into 37 languages. Walsch lives in Ashland, Oregon.

Praise For…
---
"A man of conviction." --Ellen DeGeneres, comedian, actress, and host of The Ellen DeGeneres Show
— Reviews

"There is something deeply inspired about this work. Neale Donald Walsch has given us an important gift." --Rabbi Michael Lerner, from the San Francisco Chronicle
— Reviews