Open Letters to America: Essays by Kevin Powell (Paperback)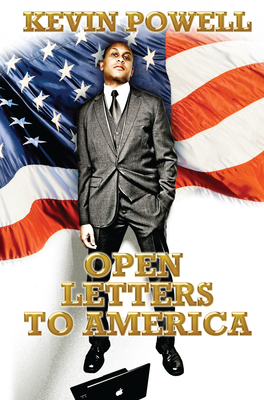 $13.95

Special Order - Subject to Availability
Description
---
After eight years of George Bush's America, we are at a critical juncture in our nation's history, when we can put forth a new and bolder kind of democracy. Just as the Civil Rights Movement opened the doors for blacks and other people of color, for women, for the LGBT community, the rise of Barack Obama to the presidency — and the post-Bush society we now encounter — opens new possibilities for our democracy. And it also prompts us to re-examine from a new perspective the old issues around poverty, class, gender, and race. In other words, can the progressive multicultural coalition Barack Obama put together to win the presidency be translated into a progressive multicultural movement?

Open Letters to America is writer Kevin Powell's celebration of the sudden, mass political engagement of America's youth, and Americans in general; his thoughts in the aftermath of Obama's magical and historic presidential campaign; and his open acknowledgment that if 21st-century America is going to be the great world democracy it promises to be, it will be Generations X and Y that make it so.
About the Author
---
Kevin Powell is one of the most acclaimed political, cultural, literary and hip-hop voices in America today. Powell is the author of twelve books, including The Education of Kevin Powell: A Boy's Journey into Manhood, Open Letters to America, Someday We'll All Be Free, and No Sleep Till Brooklyn. It is a critically acclaimed and brutally honest memoir about his life, including his youth. Kevin's writings have also appeared in CNN.com, Esquire, Ebony, The Huffington Post, The Washington Post, Rolling Stone, The Guardian, ESPN.com and Vibe Magazine, where he worked for many years as a senior writer, interviewing such diverse public figures as Tupac Shakur and General Colin Powell.