The Politics of Gratitude: Scale, Place & Community in a Global Age (Hardcover)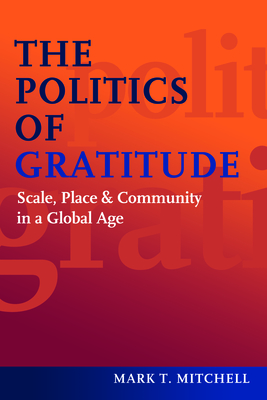 $40.00

Not Available In-Store - Usually Ships from Warehouse in 1-5 Days
Description
---
Many Americans are longing for an alternative politics that is rooted in strong communities, a recognition of limits, and respect for the natural world. These issues are not the possession of one political party. Rather, they refer to ideas rooted deeply in the best aspects of our common tradition, and they represent yearnings that many, regardless of political affiliation, share. This book articulates a cultural and political vision that leads off the couch and into the garden, out of the shopping mall and into the farmer's market, away from Washington and in the direction of home.

In this postpartisan call to action, Mitchell develops the concept of the "politics of gratitude," which is centered around four ideas: creatureliness, gratitude, human scale, and place, culminating in a distinctive, fruitful view of human nature and community at odds with the prevailing norms of individualism (and, not so paradoxically, statism), giantism, and hypermobility. Going beyond the liberal-conservative factionalism that has reduced our political and cultural discourse to clichés and vitriol, he urges us to become responsible stewards of the earth who are committed to family and community and who abide in gratitude, taking nothing for granted.The result is a political and cultural vision that is at once local, limited, modest, republican, green—and grateful.
About the Author
---
Mark T. Mitchell teaches political theory at Patrick Henry College in Purcellville, Virginia. In March 2009, with Chelsea Green author Bill Kauffman and a handful of other men and women, he cofounded the online blog/zine Front Porch Republic. Mitchell is the author of the intellectual biography Michael Polanyi: The Art of Knowing and coeditor of The Humane Vision of Wendell Berry. He lives in Kearneysville, West Virginia.
Praise For…
---
"Humility? Rootedness? Contentment? These qualities are not glaringly evident in modern America, which is why Mark T. Mitchell's The Politics of Gratitude is so refreshing and so very welcome. With wisdom and a generous spirit, Mitchell proposes a humane and home-centered refocusing of American life along lines that are 'local, limited, modest, republican, grateful, and green.' His book is cause for gratitude—and a spur to (local!) action."—Bill Kauffman, author of Ain't My America: The Long, Noble History of Antiwar Conservatism and Middle-American Anti-Imperialism

"Anyone frustrated with the dead-end politics of contemporary liberalism and conservatism, with their rote formulas and empty pieties, will cherish Mark T. Mitchell's plainspoken, profound book. One of the rising stars of a new generation of alternative conservative political theorists and cultural critics, Mitchell both thinks and writes with an engaging clarity that is illuminating, convincing, and at times even exhilarating. The Politics of Gratitude comes from somewhere between the Athenian agora and a front porch in Kentucky."—Rod Dreher, senior editor of the American Conservative and author of Crunchy Cons: The New Conservative Counterculture and Its Return to Roots