Frozen in Time (Hardcover)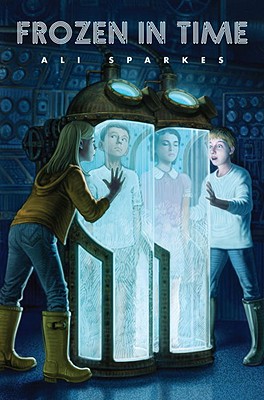 $15.99
Special Order - Subject to Availability
Description
---
Rachel and Ben are resigning themselves to a long, wet summer stuck at their uncle's house in the English countryside, until they discover the underground vault at the bottom of the garden, and the amazing secret inside - two children from the 1950s who they awaken from a sleep that's lasted for decades.
But when Rachel and Ben "unearth" Freddy and Polly, they also uncover a mountain of questions. What will their new friends think of the 21st century? Will they ever fit in? How will their bodies hold up after being frozen for so long? How is cryogenic freezing even possible? Why doesn't the world know about the process fifty years later? And why does it feel like they're all suddenly being followed . . . ?
In a fast-paced adventure with secret passages, missing scientists, international spies, and Whoppers (with fries), Ben and Rachel must help Freddy and Polly to find their missing father and solve the riddle of why he left them . . . frozen in time.
About the Author
---
Ali Sparkes is a journalist and broadcaster for the BBC. She grew up adoring stories about kids who had thrilling adventures in the woods, and Frozen in Time is a reflection of that enduring affection. She is the author of the successful Shapeshifter series published by Oxford Press. Sparkes lives with her husband and two sons in Southhampton, England. You can visit her online at www.alisparkes.com."