The Mueller Report: Report On The Investigation Into Russian Interference in The 2016 Presidential Election (Volumes I & II) (Paperback)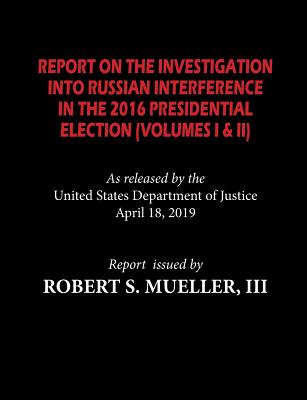 Description
---
This is the complete text of the report popularly referred to as the Mueller Report, or more formally referred to as the Report On The Investigation Into Russian Interference in The 2016 Presidential Election.
This is the complete report as issued in its redacted form by the U.S. Department of Justice on April 18, 2019.
Both volumes one and two are included.