The Orthodox Heretic: And Other Impossible Tales (Paperback)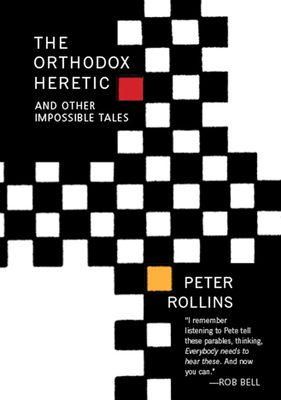 $19.99

Not Available In-Store - Usually Ships from Warehouse in 1-5 Days
Description
---
In this bold new book Peter Rollins presents a vision of faith that has little regard for the institutions of Christendom. His uncompromising critique of religion, while often unsettling, is infused with a deep and abiding love for what it means to genuinely follow Christ.
About the Author
---
Peter Rollins has a B.A. in Scholastic philosophy, an M.A. in political theory and criticism, and a Ph.D. in postmodern theory. He is the founder of the Ikon community in Northern Ireland (a group which describes itself as iconic, apocalyptic, heretical, emerging and failing) and a working philosopher who has come to believe that the emerging church presents a singular, unprecedented opportunity to transform the theological and moral architecture of the Christian community.
Praise For…
---
"Rollins has already established himself as a major voice and an astute, generative force within the emergence Christianity. 
The Orthodox Heretic
 is his most accessible and engaging work to date." 
—Phyllis Tickle
"Pete Rollins writes with clarity and compelling conviction." 
—Frank Schaeffer
"I remember driving around Belfast with Pete, sitting in the front seat listening to him tell these parables that he'd written—thinking, 'Everybody needs to hear these.' And now you can." —Rob Bell, author of Jesus Wants to Save Christians

"As Peter Rollins, a barroom philosopher from Northern Ireland with a Ph.D. in postmodern theory, re-imagines the feeding of the 5,000, Jesus and His disciples collect food from the crowd, bless it and eat like kings in front of the starving multitudes. In another 'impossible tale,' a man dragged before a court on charges of being a Christian is enraged when there is not enough evidence to convict him. Difficult, challenging and transformative, these 33 subversive parables get under your skin and become impossible to ignore, until they start to change not just the mind but the heart." —Relevant Magazine