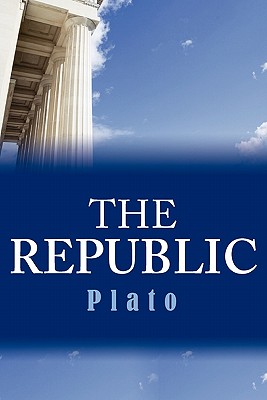 Staff Reviews
---
Plato's Republic probably one of the titular titles anyone thinks of when they contemplate ancient philosophy—and for good reason. Unlike contemporaries such as Zeno and Aristotle, Plato's theories of forms and intense commitment to a political meritocracy still have meaning and application, even over two thousand years after they were written. And unlike even more "modern" philosophers like Kant or Mill, Plato's political and ethical theories are startlingly modern and mostly devoid of unsavory biases like apologetics for colonialism or musings on the inherent inferiority of the female sex. Plato's Republic is a masterwork of epistemology, metaphysics, ethics, and political philosophy. Any inspiring philosopher really ought to have this title under his or her belt—not only for posterity, but also because it truly is good enough to stand the test of the millennia solely on its own merits.
—
Jennie
Description
---
Widely acknowledged as his most influential work,
"Republic" presents Plato's philosophical views on the nature of
justice and his vision for the ideal state.
THIS ENRICHED CLASSIC EDITION INCLUDES:
- A concise introduction that gives the reader important background information
- A chronology of the author's life and work
- A timeline of significant events that provides the book's historical context
- An outline of key themes to guide the reader's own interpretations
- Detailed explanatory notes
- Critical analysis and modern perspectives on the work
- Discussion questions to promote lively classroom and book group interaction
- A list of recommended related books and films to broaden the reader's experience
Simon & Schuster Enriched Classics offer readers affordable editions of great works of literature enhanced by helpful notes and insightful commentary. The scholarship provided in Enriched Classics enables readers to appreciate, understand, and enjoy the world's finest books to their full potential.