Life After Life Lib/E (Compact Disc)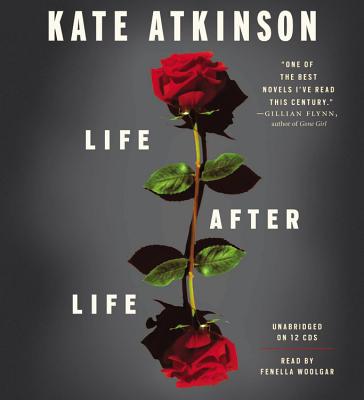 $84.99
Special Order - Subject to Availability
Staff Reviews
---
I've read Kate Atkinson's books before and been impressed, but Life After Life absolutely blew me away. A completely brilliant story of a woman who gets do-overs, starting life over again and again to correct her mistakes, every time making new ones. This is the kind of book that will keep readers up all night, racing to the finish, the kind of book that gets talked about endlessly, the kind of book that stands on its own. My words can't do it justice!
—
Lauren's Staff Picks
Description
---
On a cold and snowy night in 1910, Ursula Todd is born to an English banker and his wife. Ursula dies before she can draw her first breath. On that same cold and snowy night, Ursula Todd is born, lets out a lusty wail, and embarks upon a life that will be, to say the least, unusual. For as she grows, she also dies, repeatedly, in a variety of ways, while the young century marches on toward its second cataclysmic world war. Does Ursula's apparently infinite number of lives give her the power to save the world from its inevitable destiny? And if she can, will she?
Startlingly imaginative, darkly comic, deeply poignant-this is Kate Atkinson at her absolute best.