The Disappearance Boy: A Novel (Hardcover)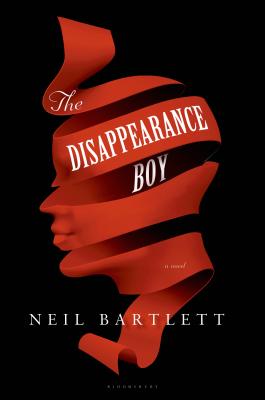 $26.00
Special Order - Subject to Availability
Staff Reviews
---
Reggie grew up in an English orphanage, where we meet him in 1953, a young man, working behind the scenes for a magician. His life changes when the magician hires a new assistant, Pamela Rose, and they are hired to perform at a theater in Brighton. We see Reggie grow into adulthood, developing a relationship with Pamela Rose and searching for a special person who disappeared from his life when he was young. Not only were the characters interesting, but I enjoyed getting a behind-the-scenes look at the workings of a magician's act.
—
CINDY'S STAFF PICKS
Description
---
Reggie Rainbow got his name at the orphanage. He had polio as a child, and seventeen years of using crutches have given him strong hands and nimble fingers. It is this dexterity, perfect for illusions, which first led Mr. Brookes to hire him for the act. Reggie has been a disappearance boy for years now, making a long string of alluring assistants vanish while Mr. Brookes tricks and misdirects the audience.
But in the spring of 1953, the public no longer seem interested in illusionists. Bookings are slim, even in London. When Mr. Brookes gets a new slot at the down-at-the-heel Brighton Grand, Reggie finds himself in a strange town, one full of dark and unexplored corners. And it is the arrival of Pamela Rose, a beautiful new assistant, that truly turns his life upside down. As the Grand's spectacular Coronation show nears, Reggie begins to wonder how much of his own life has been an act-and sets out to find somebody who disappeared from his life long ago.
Masterful and heartfelt, The Disappearance Boy is the tale of one young man coming into adulthood amidst the smoke-and-mirrors backstage world; a story of love, tears, and illusion-of all that stays behind the curtain.
About the Author
---
Neil Bartlett was born in 1958. He is, as well as being an author, a director, writer, and translator for the stage, and a performer. From 1994-2005 he was Artistic Director of the Lyric Hammersmith in London; in 2000 he was awarded an OBE for his services to the arts. He has also been named one of the fifty most important gay cultural figures in Britain by the Independent. Neil's first book, Who Was That Man? was a groundbreaking re-assessment of Oscar Wilde. His previous novels are Ready to Catch Him Should He Fall, The House on Brooke Street (published in the UK as Mr. Clive and Mr. Page and shortlisted for the Whitbread Prize), and Skin Lane (shortlisted for the Costa Award). He lives in Brighton in the United Kingdom.
Praise For…
---
"A precisely fashioned novel . . . Bartlett enmeshes such grand metaphorical gestures in meticulous period detail, lending his haunting story an air of undeniable truth." —The New York Times on The House on Brooke Street
"Bartlett's novel is a lush, sumptuous tapestry of mood and memory, and each ripple discloses new details and different insights as it evokes the gay life of London at a time when homoeroticism was a love that dare not speak its name." —Booklist on The House on Brooke Street
"A powerful and complex story of sexual obsession. A profoundly original meditation on thwarted desire." —Patrick McGrath on Skin Lane
"What a work of art--so unexpected and heartbreaking and lovely." —Armitstead Maupin on Skin Lane
"Can, in a moment, stop your heart, or break it . . . Deeply moving." —Times (UK) on Skin Lane