Andrea Dworkin: The Feminist as Revolutionary (Hardcover)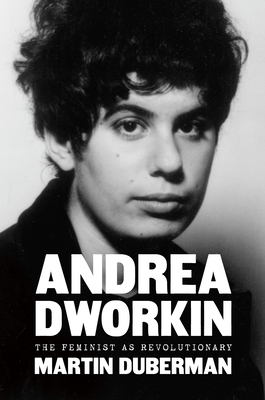 Description
---
Renewed interest in Dworkin: The anthology of her work was published in March 2019, Last Days at Hot Slit, was the occasion for long, in-depth articles on Andrea Dworkin and her current relevance in the New York Times, the New Yorker, Book Forum, the New York Times Book Review, the L.A. Review of Books, Jacobin, and other publications.
Award-winning historian: Martin Duberman is the recipient of the Bancroft Prize, multiple Lambda Literary Awards, and the Lifetime Achievement Award from the American Historical Association, and he has been a finalist for the Pulitzer Prize and the National Book Award.
Material: Duberman was given exclusive access to Andrea Dworkin's archives. The book features never-before-published photographs and letters--years of correspondence with well-known feminists, including Gloria Steinem, Susan Brownmiller, Phyllis Chesler, Catherine MacKinnon, Robin Morgan, etc.
About the Author
---
Martin Duberman is Distinguished Professor Emeritus of History at the CUNY Graduate Center, where he founded and for a decade directed the Center for Lesbian and Gay Studies. The author of more than twenty books--including Paul Robeson, Radical Acts, Waiting to Land, A Saving Remnant, Howard Zinn, The Martin Duberman Reader, and Hold Tight Gently, all published by The New Press--Duberman has won a Bancroft Prize and been a finalist for both the National Book Award and the Pulitzer Prize. He lives in New York City.