Cinderella's Dress (Paperback)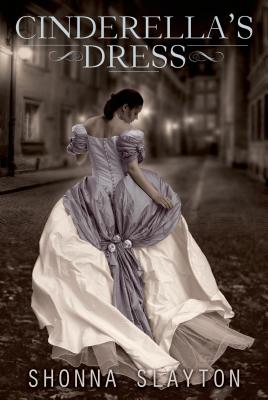 Description
---
Cinderella's Dress by Shonna Slayton
Being a teen-ager during World War II is tough. Finding out you're the next keeper of the real Cinderella's dress is even tougher.
Kate simply wants to create window displays at the department store where she's working, trying to help out with the war effort. But when long-lost relatives from Poland arrive with a steamer trunk they claim holds the Cinderella's dress, life gets complicated.
Now, with a father missing in action, her new sweetheart shipped off to boot camp, and her great aunt losing her wits, Kate has to unravel the mystery before it's too late.
After all, the descendants of the wicked stepsisters will stop at nothing to get what they think they deserve.
About the Author
---
Shonna Slayton finds inspiration in reading vintage diaries written by teens, who despite using different slang, sound a lot like teens today. While writing "Cinderella's Dress" she reflected on her days as a high-school senior in British Columbia when she convinced her supervisors at a sportswear store to let her design a few windows it was glorious fun while it lasted. When not writing, Shonna enjoys amaretto lattes and spending time with her husband and children in Arizona."