Rethinking Territorial Development Policies: Theory, methods and implementations (Economic Development) (Hardcover)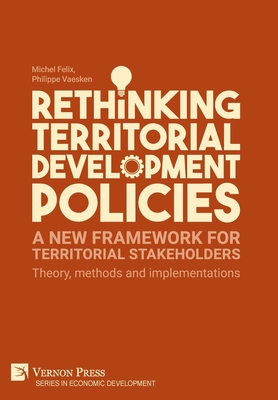 $50.00

Not Available In-Store - Usually Ships from Warehouse in 1-5 Days
Description
---
This book provides an analytical framework and toolkit for anyone involved - theoretically or practically - with the economic, social, ecological or cultural development of a territory. This work provides an overview of the various territorial development processes, inclusive of both individual and collective actions.
In pursuance of its objectives, the book re-examines the classical concepts of governance and regulation in order to position them in an integrative model of the initiatives which contribute dynamically to territorial development.
According to this model, the concepts of governance and regulation become two axes, revealing four main reference situations which differentiate between the local initiatives (ground-up) and public actions (top-down) that coexist in a territory.
The model emphasizes the need to consider the place of territorial stakeholders in regulatory processes. The book enriches this concept, familiar in a legislative context, and describes it as an area of influence of and negotiation with stakeholders. It contributes to a territorial governance system which encourages development offers.
It reveals the inseparable link between influence and development processes that lead to value creation. The logic of governance specifies the various sources of value creation, while the logic of regulation seeks to maximize the acceptability of such value creation by making it into an attractive proposition for stakeholders.