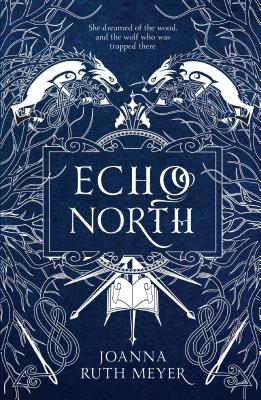 $17.99
Email or call for price.
Staff Reviews
---
Um, you need to read this. If you're at all a fan of fairy tales, or beautiful writing, or thought-provoking plots, then PLEASE pick up this book! My friend gave this to me, assuring me that I would devour this book and read it in one sitting... I did. The main character develops into the amazing queen of a woman that she was born to be, and the romance in this book wasn't cliché, which is rare for YA (sorry guys). The fairy tales referenced will sound familiar, but - just as you think you know what is going on - the story will suddenly shift and you'll be beside yourself in suspense and shock! — From Ryan's picks
This adaptation of the Norwegian fairy tale East of the Sun, West of the Moon is embellished with threads of Beauty and the Beast and imbued with the author's musical sense of storytelling. It is wistful, yet gentle. Wrenching, yet comforting. Stinging, yet hopeful, and warm enough to carry you through the bitterest winter. In many ways, it is a story about stories, about the powerful magic of understanding your own mythology. Keep this book on hand for a lazy day because once you start, you won't want to let go. — From Sarah's picks (page 1)
Description
---
"Epic and engrossing. Magic pulsates through every page." —Kirkus, starred review

"...a compelling, satisfying romantic adventure with metafictional undertones." —Publishers Weekly, starred review

"A marvelous, enchanting tale about the power of love and stories."
—Rosamund Hodge, New York Times bestselling author of Cruel Beauty

"...beautifully written retelling..." - School Library Journal

Echo Alkaev's safe and carefully structured world falls apart when her father leaves for the city and mysteriously disappears. Believing he is lost forever, Echo is shocked to find him half-frozen in the winter forest six months later, guarded by a strange talking wolf—the same creature who attacked her as a child. The wolf presents Echo with an ultimatum: if she lives with him for one year, he will ensure her father makes it home safely. But there is more to the wolf than Echo realizes.

In his enchanted house beneath a mountain, each room must be sewn together to keep the home from unraveling, and something new and dark and strange lies behind every door. When centuries-old secrets unfold, Echo discovers a magical library full of books- turned-mirrors, and a young man named Hal who is trapped inside of them. As the year ticks by, the rooms begin to disappear and Echo must solve the mystery of the wolf's enchantment before her time is up otherwise Echo, the wolf, and Hal will be lost forever.
About the Author
---
Joanna Ruth Meyer is the author of Beneath the Haunting Sea—described as "Epic, musical, and tender" by Kirkus and listed on Barnes & Noble's "Our Most Anticipated YA Fantasy Novels of 2018."
Praise For…
---
* "Epic and engrossing. Magic pulsates through every page. . .Readers will ache when it's over and want to start all over again. A lush, captivating new twist on beloved fairy tales."
—Kirkus, starred review

* "Meyer refreshes the familiar framework with additional fairy tale elements—'Cupid and Psyche,' 'Beauty and the Beast,' and 'Tam Lin' among them—producing a compelling, satisfying romantic adventure with metafictional undertones." — Publishers Weekly, starred review

"A first purchase for libraries." — School Library Journal

"Meyer's story provides a unique twist of the East of the Sun, West of the Moon fairy tale, which will engross readers from the first page to the very end." — Booklist

"The frequent, loving homages to the power of story and the pleasures of reading make this a leisurely, luxurious read, suited to lovers of folklore and long winter nights." — BCCB


"A marvelous, enchanting tale about the power of love and stories."
—Rosamund Hodge, New York Times bestselling author of Cruel Beauty

"I loved this classic-feeling fairy tale about destiny, family, and true love. If you like strong, clever girls, talking wolves and wonderfully strange mysteries, don't miss this one!"
—Hayley Chewins, author of The Turnaway Girls

"A ravishing new fairytale woven of music, enchantment, and mystery. Readers will be riveted by Meyer's poignant voice and masterful storytelling, and fall in love with Echo's courage."
— Elizabeth Lim, author of Spin the Dawn and Reflection

"An atmospheric story so well-told it will leave readers enchanted right alongside Echo and her white wolf. I devoured every page." —Jessica Leake, author of Beyond a Darkened Shore and Through the White Wood

"A gorgeous retelling set in an immersive world with deeply satisfying mythic undertones. Meyer imbues her fantasy with a classic sensibility and gravitas that are often missing from modern works."
— Laura Weymouth, author of The Light Between Worlds

"Immersive and captivating, Echo North is the perfect fairy tale to read beside the fire on a dark winter's night." —Megan Bannen, author of The Bird and the Blade