I Am Haunted: Living Life Through the Dead (Paperback)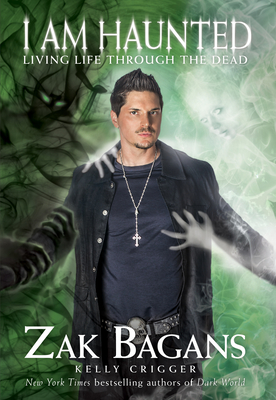 $22.95

Special Order - Subject to Availability
Description
---
He has bought a demon house in Indiana that has been described as a "portal to hell," summoned the devil at the Hellfire Club in Ireland, and been attacked by a possessed doll in Mexico. But sometimes it's his interactions with the living that rattle him the most, from innocent people harboring evil spirits to crazed fans to the victims of violent spirit attacks. Through his investigations of the world's most haunted places, Zak has learned far more about the living and the dead than anyone should. He's been to the edge of death and back and come away with a spiritual key that unlocks doors to another world that few have ever seen. Come along for the ride.
About the Author
---
Zak Bagans never believed in ghosts until he came face to face with one during a terrifying incident in a Michigan apartment. Not the passive type, Zak set out to learn more about the paranormal. In 2004, he produced an award-winning documentary film that changed his life and the lives of many others when he captured one of the most shocking pieces of paranormal evidence ever. Now the host of two top-rated paranormal television shows, Bagans has conducted hundreds of investigations into the unknown, becoming intimately familiar with the places ordinary people will not go.

Kelly Crigger is not a paranormal investigator, but has been intrigued by the paranormal for many years and has conducted several investigations alongside Zak. He is the author of four books, including Dark World, and more than two hundred internet and print articles. Crigger retired from the US Army in 2011 after twenty-four years in uniform.