Just Relationships: A Social Justice Approach to Interpersonal Communication (Paperback)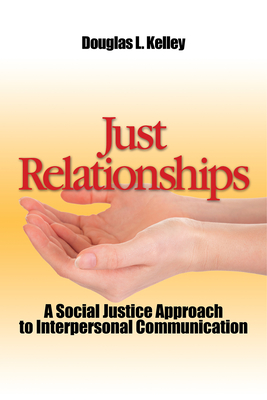 Description
---
Bringing a social justice lens to daily interpersonal communication, Just Relationships expands on existing social science theory to show how all elements of a relationship should include a "fair" and "just" element. Douglas Kelley utilizes concepts from across the helping professions to examine the barriers encountered in achieving balanced partnerships. This student-friendly book brings the important new perspective of social justice to the interpersonal communication course, supplementing traditional textbooks. This book

-presents key interpersonal communication theories in each chapter before introducing the social justice perspective;
-uses thought-provoking case studies and guiding questions to enhance student learning;
-examines a number of different types of interpersonal relationships including children, friends, and lovers.
About the Author
---
Douglas Kelley's work focuses on interpersonal communication processes, especially as they relate to forgiveness, intimacy, and love. A Professor of Communication Studies at Arizona State University (where he received the Centennial Professor Award), Kelley teaches relationship-based courses such as Family Communication, Relational Communication, Conflict and Negotiation, Forgiveness and Reconciliation, and Inner-City Families. He is a frequent speaker regarding marriage and family communication, conflict, and forgiveness topics at various community organizations. He has published in such outlets as Human Communication Research, Communication Yearbook, The Journal of Social and Personal Relationships, and Communication Quarterly. Find out more about Kelley and his work at RelationshipArt.com.