Bleeding Out in the Pews (Paperback)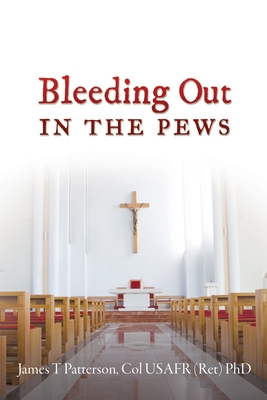 $16.49

Not Available In-Store - Usually Ships from Warehouse in 1-5 Days
Description
---
When the storms of life come, they hit hard. In those times we will question everything we ever thought we believed. We will cry out: Where are you God? Do you really care about me? Why is what I have been taught no comfort? Are my beliefs just empty platitudes? And, in the darkness of that hour, and we find no answers to our cries, our soul begins to bleed for the lack of substance. We feel as though we have been spiritually betrayed. It is then that we are frightened and all alone.But there is substance There are answers There is power We've been told that we are weak. The problem is that we have been trusting "what we have been told," not what we might discover. We have looked for answers through the wrong lens. This book is an effort to present the "Christ Story" in a way that has never been told. It is written to show that God has truly given us the power to overcome. We can stop the bleeding Jim Patterson is a passionate believer in the "Christ Story."
Currently owning and operating multiple businesses, his life's journey
includes being a minister, actor, rodeo rider, gemologist, skydiver,
fashion model, martial artist and pilot. He has two graduate degrees and
a degree in Biblical Languages. He is a military veteran who is known
as a leader, mentor and motivator. As a result, Jim brings a perspective
of how to walk a scripture-based life with thoughts that are
challenging, revealing, uplifting, and powerful.