An Unruled Body (Hardcover)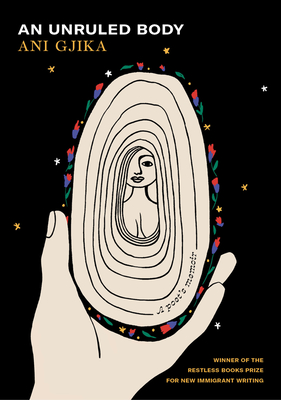 Description
---
In a searching and powerful debut memoir, award-winning poet and literary translator Ani Gjika tells a different kind of origin story by writing about the ways a woman listens to her own body, intuition, and desire.
Ani Gjika was born in Albania and came of age just after the fall of Communism, a time when everyone had a secret to keep and young women were afraid to walk down the street alone. When her family immigrates to America, Gjika finds herself far from the grandmother who helped raise her, grappling with a new language, and isolated from aging parents who are trying in their own ways to survive. When she meets a young man whose mind leans toward writing, as hers does, Ani falls in love--at least, she thinks it's love.
Set across Albania, Thailand, India, and the U.S., An Unruled Body is a young woman's journey to selfhood through the lenses of language, sexuality, and identity, and how she learns to find freedom of expression on her own terms.
About the Author
---
Albanian-born writer Ani Gjika is the author and literary translator of eight books and chapbooks of poetry, among them Bread on Running Waters (Fenway Press, 2013), a finalist for the 2011 Anthony Hecht Poetry Prize. Her translation from the Albanian of Luljeta Lleshanaku's Negative Space (New Directions and Bloodaxe Books, 2018) won an English PEN Award and was shortlisted for the International Griffin Poetry Prize, PEN America Award, and Best Translated Book Award. She is a graduate of Boston University's MFA program where she was a 2011 Robert Pinsky Global fellow, and GrubStreet's Memoir Incubator program, where she was a 2019 Pauline Scheer Fellow. Having taught creative writing at various universities in the U.S. and Thailand, Gjika currently teaches English as a Second Language at Framingham High School in Massachusetts.