At the Hour Between Dog and Wolf (Paperback)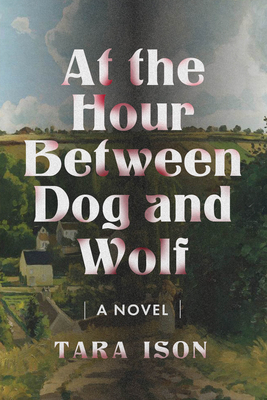 Staff Reviews
---
This is a powerful book. There's a lot of WWII literature out there, but At The Hour Between Dog and Wolf is unlike a lot of historical fiction I've read. We have a naïve protagonist who simply wants to survive, and to be good, and to do the right thing--but her idea of "the right thing" is massively corrupted over just a few years, and there are real consequences for the mistakes she makes. It's historical, but examining the power of rhetoric feels painfully relevant. My heart ached for Danielle, even when she was Marie-Jeanne.
— From
Bee's Picks
Description
---
At the Hour Between Dog and Wolf is the story of a twelve-year-old Parisian Jewish girl in World War II France, living "in hiding" as a Catholic orphan with a family in a small village.
When Danielle Marton's father is killed during the early days of the German Occupation, her mother sends her to live in a quiet farming town near Limoges in Vichy France. Now called Marie-Jeanne Chantier, Danielle struggles to balance the truth of what's happened to her family and her country with the lies she must tell to keep herself safe. At first, she's bitter about being left behind by her mother, and horrified at having to milk the cow and memorize Catholic prayers for church. But as the years pass and the Occupation worsens, Danielle finds it easier to suppress her former life entirely, and Marie-Jeanne becomes less and less of an act. By the time she's fifteen and there is talk amongst the now divided town of an Allied invasion, not only has Danielle lost the memories of her father's face and the smell of her mother's perfume, but her very self, transforming into a strict Catholic and an anti-Semitic, fervent disciple of fascism.