Le guide de la rock star pour obtenir son mec (Paperback)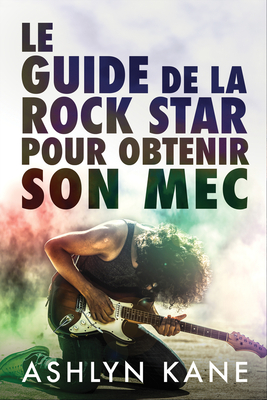 $19.99

Not Available In-Store - Usually Ships from Warehouse in 1-5 Days
Description
---
Quand Jeff Pine loue un chalet dans sa ville natale, qu'il a évitée depuis quinze ans, il veut simplement du temps loin de son monde de rock'n'roll pour remettre sa vie à plat. À la place, il tombe sur son ancien meilleur ami – et l'inspiration pour des douzaines de chansons d'amour – dès le premier jour.

Quel idiot !

Le naturaliste du parc Carter Rhodes est une guimauve habillée comme un bûcheron. La célébrité et la fortune ne lui font pas tourner la tête, mais le petit nerd narquois qui le suivait partout étant enfant ? Le type qui le fait rire quand il est en deuil et se détendre quand il en fait trop ? Pas la rock star, mais Jeff ? Ce type a une chance.

Jeff a toujours su que Carter était tout pour lui, mais il fait face à une tournée avec les membres hostiles de son groupe, une échéance approchante pour un album, et des soupçons que leur label mijote quelque chose. Peut-il trouver le courage – et le temps – d'écrire une vraie chanson d'amour avec Carter ?
About the Author
---
Ashlyn Kane likes to think she can do it all, but her follow-through often proves her undoing. Her house is as full of half-finished projects as her writing folder. With the help of her ADHD meds, she gets by.
An early reader and talker, Ashlyn has always had a flare for language and storytelling. As an eight-year-old, she attended her first writers' workshop. As a teenager, she won an amateur poetry competition. As an adult, she received a starred review in Publishers Weekly for her novel Fake Dating the Prince. There were quite a few years in the middle there, but who's counting?
Her hobbies include DIY home decor, container gardening (no pulling weeds), music, and spending time with her enormous chocolate lapdog. She is the fortunate wife of a wonderful man, the daughter of two sets of great parents, and the proud older sister/sister-in-law of the world's biggest nerds.
Sign up for her newsletter at www.ashlynkane.ca/newsletter/
Website: www.ashlynkane.ca