Return of the Shadows Book Three (Paperback)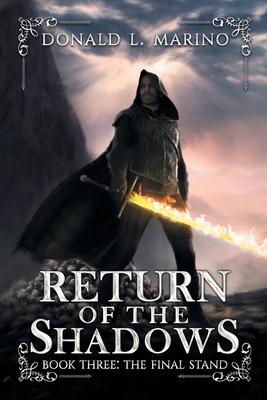 $13.95

Not Available In-Store - Usually Ships from Warehouse in 1-5 Days
Description
---
How would you fortify your city from the Goddess Hel and the troll army?
The four races have gathered at Vwnrush to stand against the Goddess Hel and the troll army, just as they had done centuries ago. The city is overflowing with people and the city government is just recovering from the Goddess Hel's short-lived takeover. The city must however pull together to defend against the advancing troll army, to give the chosen time to restore the balance.
The chosen have run into problems of their own as the temple is lost to the trolls and they must battle to reclaim it and gain access to the crystal inside the temple and use it to restore the balance.
Could you handle the pressure of being a wielder?
The wielders are together at last and the fight is on to get them to the crystal so they can unleash the magic that will reset the balance and end the war. Arastrude, Lora, Elyon and Whiley all have their stones at their side, and are being protected from the fight as they are the only hope to save the races. Each one has their own thoughts of what will be lost if they fail.
Will the magic work for the chosen wielders as it has for the protectors? Can they use the magic correctly to restore the balance? Only time will tell.
You won't want to stop reading this epic, three-book fantasy series, filled with magic, tension and intrigue. Perfect for young adult and new adult fantasy fans, as well as readers wanting a classic fantasy adventure, start the Return of the Shadows trilogy today.