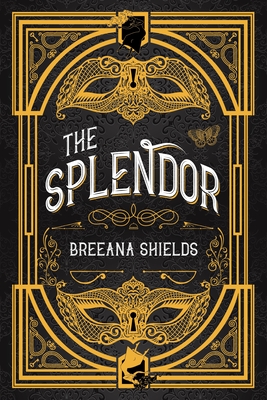 $17.99

Special Order - Subject to Availability
Description
---
Within the Enchanted Walls of the Hotel Splendor Lies the Truth That Juliette is Desperate to Find

When Juliette's sister, Clare, returns from her birthday week at the magical hotel upon a hill, she comes back changed. All at once, it seems Clare's love for Juliette has vanished. Or perhaps it was stolen.

Deeply unsettled, Juliette uses the last of her savings to book a stay at the Splendor and unravel its mysteries. Run by the talented young illusionist, Henri, the halls are full of magnificent delights and alluring distractions. Every wonder seemsto twist Juliette's attention away from the answers lurking just beneath the surface.

Even as Henri reveals the truths behind his illusions, Juliette is uncertain whom she can trust in this palace of lies. The Splendor promised Juliette her dreams, but the longer she stays, the more it feels like a nightmare.
About the Author
---
Breeana Shields is the author of The Bone Charmer duology (Page Street) and the Poison's Kiss duology (Random House BFYR). She graduated from Brigham Young University with a BA in English. When she's not writing, Breeana loves reading, traveling, and playing board games with her extremely competitive family. She lives near Washington D.C. with her husband, her three children, and two adorable, but spoiled dogs. Follow her on Twitter @BreeanaShields.