The Invisible Man: The Original 1897 Edition (Hardcover)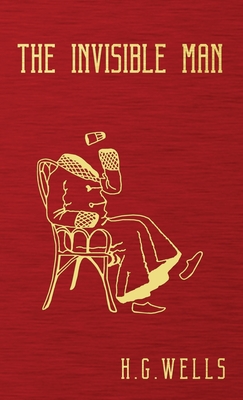 $19.49

Not Available In-Store - Usually Ships from Warehouse in 1-5 Days
Description
---
From four-time nominee of the Nobel Prize in Literature, The Invisible Man is a science fiction novel by H. G. Wells considered to be influential in helping to establish Wells' status as the "father of science fiction." Wells was an influential social critic with an eye for the future. He wrote many novels and short stories that made commentary on what society would be like in his progressive vision of the world. Though his works imagined things such as alien invasions, time travel, and human experimentation, Wells is known for his predictive stories of space travel and technology like the World Wide Web.
In The Invisible Man, a scientist who is devoted to researching optics invents a way to become invisible through neither absorbing nor reflecting light. After becoming an invisible man, Griffin dresses in long-sleeved coats and gloves, keeping his face hidden by bandages and a wide-brimmed hat in order to disguise his invisibility. During a snowstorm, he stays at a local inn owned by Mr. and Mrs. Hall, who find him extremely odd and reserved. When Griffin begins to run out of money and accidentally reveals his invisibility to his landlady, things start changing for him.
The Invisible Man is the tale of a scientist and his descent into madness, as Griffin's penchant for random violence begins to take over his life and turn his world into a horrific setting he can't control. Like many of H. G. Wells' stories, The Invisible Man examines philosophical aspects of science fiction and lends cultural criticism on subjects that may seem possible only through imagination.