Jerky: The Essential Cookbook with Over 50 Recipes for Drying, Curing, and Preserving Meat (Hardcover)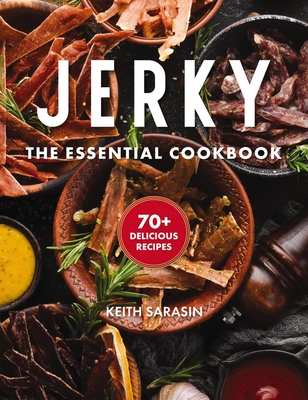 Description
---
Jerky is the essential cookbook for preparing, drying, and curing meats!

Whether you're a hunter in need of preserving the game that you've harvested or simply a fan of jerky but don't want to keep spending money on store-bought options, Jerky: The Essential Cookbook has you covered. The book features over 100 recipes with easy-to-follow instructions for making a dizzying array of flavorful types of jerky, for all types of animal protein.

Inside this cookbook, you'll find:

- Through breakdowns of tools, food safety, and types of meat that provide a solid foundation
- Marinades and seasonings pulled from cuisines around the globe
- Recipes for fruit leather and vegetarian jerky so you can amplify flavor and reduce waste

Learn the basics of making jerky and then explore how to work with various meats. Homemade jerky is nutritious and lasts, ensuring you and yours will always have an ample supply of healthy and delicious snacks on hand.
About the Author
---
Chef Keith Sarasin's love for food was developed at a young age when he would cook for his mother using old cookbooks that were given to him by his grandmother. He began his culinary career at the age of 15, working at a local sub shop washing dishes and making sandwiches. As the years went on he worked his way up through the restaurant ranks, from Sous Chef to Executive Chef. Sarasin was a private chef before founding The Farmers Dinner in 2012.